For a total immersion in the First World War in Nord-Pas-de-Calais, visit the 3 sites of the Memorial '14-18 and participate in our events: exhibitions, workshops, meetings, shows ...
"3 unique sites to understand the First World War in Nord-Pas-de-Calais and leave on the traces of our history to better understand the present."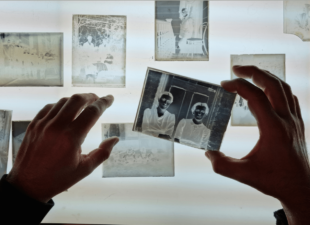 Du 5 octobre 2022 au 14 mai 2023
Sur les traces des disparus de la Grande Guerre

From 1 April to 11 November :
• Wednesday to Friday 10h-13h / 14h-18h
• Saturday and Sunday 11h-13h / 14h-18h
From 12 November to 31 March :
• Wednesday to Sunday 1pm-5pm
Closed on Monday and Tuesday
Closed in January

102 Rue Pasteur,
62153 Souchez
Access to the parking lot via chemin de Lens
Follow the direction "Notre-dame-de-Lorette" when arriving at Souchez

Free admission,
all year round except for special events.
Youth booklet available at the reception for 3 euros (from 7-8 years old).
Audio guide available in four languages : French, English, German and Dutch for €3.
Notre-Dame-De-Lorette Necropolis