The Ring of Remembrance and Lorette National Necropolis can be accessed freely and at no charge all year round. You can visit the History Centre either on your own or with an audio guide (€3 per person), which is available in French, German, English and Dutch.
It is recommended to plan a half day to visit the three sites.
Find the opening hours for the Necropolis and the History Centre on the Practical Information page.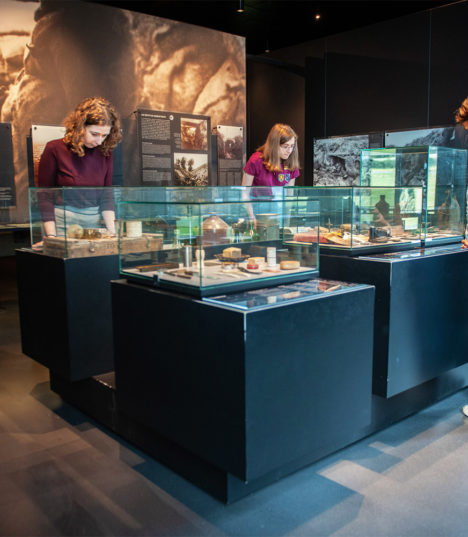 This tour will give you all the key information to learn about the 3 sites that make up Notre-Dame-de-Lorette Mémorial'14-18 : the History Centre, the Necropolis and the Ring of Remembrance. However, there are several options : you can visit only the Ring of Remembrance + the Necropolis OR the History Centre OR all 3 sites.
1- Necropolis + Ring of Remembrance :
2 - Necropolis + Ring of Remembrance + History Centre :
Booking is essential : phone: +33 (0)3 21 74 83 15 or by e-mail : contact@memorial1418.com
Emportez avec vous les anecdotes historiques de vos lieux de balade dans votre poche grâce à nos nouveaux supports de visite !
Les portraits de l'Anneau de la Mémoire :
Pour découvrir ce monument remarquable et ses particularités architecturales, nous vous proposons à travers ce livret les histoires qui se cachent derrière certains noms inscrits sur l'Anneau. Quelques histoires d'hommes et de femmes, parmi des milliers…
Le Cabaret Rouge :
Si vous habitez dans le coin, vous êtes certainement passé près du cimetière britannique du Cabaret Rouge, imposant et majestueux, qui longe la route menant à Arras depuis Souchez. Mais connaissez-vous son histoire et celles de certains soldats enterrés ici ? Notre livret répondra à vos questions…