From darkness rises knowledge
MÉMORIAL INTERNATIONAL
IN NORD-PAS-DE-CALAIS
To remember and pay tribute to all those lives sacrificed during the Great War, the Ring of Memory, an international memorial, gathers since 2014 the names of nearly 580,000 soldiers who fell on the territory of Nord Pas de Calais between 1914 and 1918.

Free access. 
Lighting until 11pm.

D58E3, Chemin du mont de Lorette,
62153 Ablain-Saint-Nazaire

The unique architecture of the Ring of Remembrance, which is set on the side of the hill, is the work of Philippe Prost. The Ring has a radius of more than 345 metres, including 56 metres hanging over the side of the hill. This unique shape evokes fraternity, reminiscent of a circle of children holding hands. At the same time, the overhang recalls the fragile balance of the peace that was won. Looking at the final monument, the technical complexities command admiration and reflection.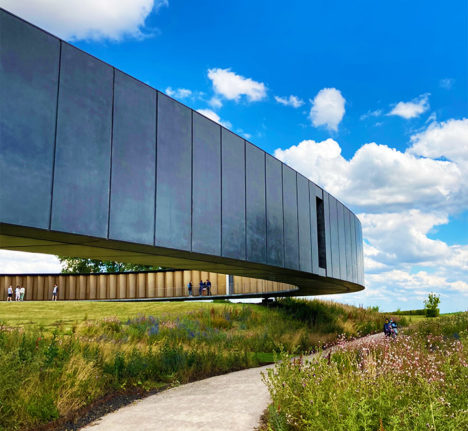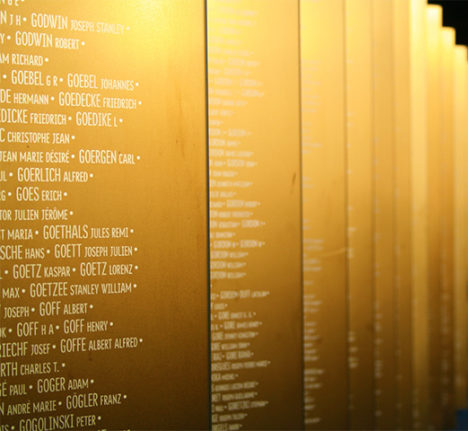 580,000 NAMES UNITED
IN BROTHERHOOD IN DEATH
United in brotherhood in death, their names follow one after the other. They are arranged in alphabetical order and, for the first time, with no distinctions between nationality, rank, gender or religion.
REMEMBERING OUR SHARED HISTORY
Come explore this extraordinary site, with its contemporary architecture and powerfully symbolic message. In these substantial lists of names, perhaps you will find your own surname, belonging to your predecessors or distant cousins.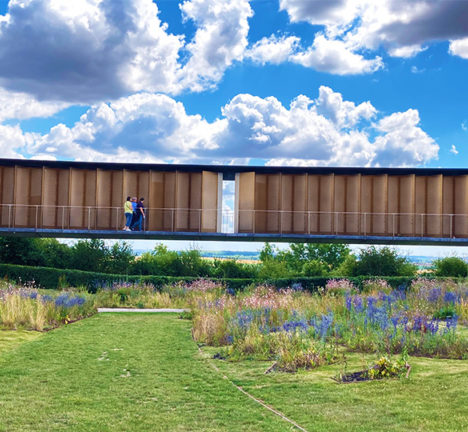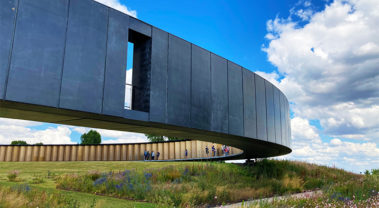 D58E3, Chemin du mont de Lorette,
62153 Ablain-Saint-Nazaire