Out of darkness cometh light
AT THE FOOT
OF LORETTE HILL
Among the old battlefields in Souchez, the History Centre of Memorial 14-18 (formerly known as Lens 14-18) is housed in a building with a unique architectural design of black concrete and glass by Pierre-Louis Faloci.

From 1 April to 11 November :
from Wednesday to Friday 10 a.m. - 1 p.m. / 2 p.m. - 6 p.m.
Saturday and Sunday 11 a.m. - 1 p.m. / 2 p.m. - 6 p.m.
From 12 November to 31 March :
from Wednesday to Sunday 1 p.m. - 5 p.m.
Fermé le lundi et le mardi - Fermé en janvier
For groups, possibility of guided tours from Monday to Sunday even in January

102 Rue Pasteur,
62153 Souchez
Access the car park via Chemin de Lens
Suivez la direction "Notre-dame-de-Lorette" en arrivant à Souchez

Free entry
toute l'année hors évènements spéciaux.
Livret jeunesse disponible à l'accueil à 3 euros ( à partir de 7-8 ans jusqu'à 12-13 ans).
Audio guide available in four languages : French, English, German and Dutch for €3.
In the middle of an open landscape, the History Centre of stands out with its sober and impressive architecture made of black concrete cubes, reminiscent of the blockhouses that were built as part of the Ring of Remembrance. Through glimpses of light over the plains of the Pas-de-Calais and its dark walls, its interior reflects the sombre memory of the global conflict.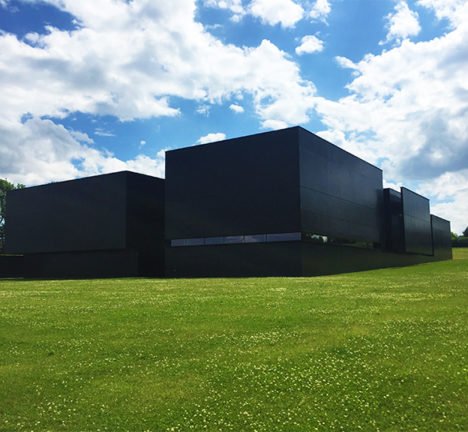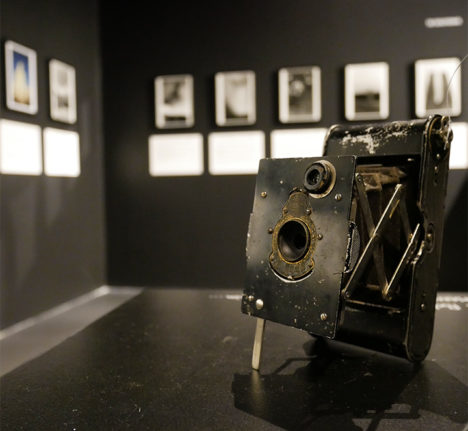 UNSEEN
HISTORICAL MATERIAL
The exhibition is split into seven parts: the war of movement, trench warfare, a deadly war of attrition, the North under German occupation, the return from the war of movement, death on the front and the "hell of the North" and rebuilding.
Here, you can see historical objects, previously unseen and high-quality photos, period films and animated maps that give an understanding of the scale of the conflict in Nord-Pas-de-Calais during World War I. More than 300 large-format photographs, both official and anonymously taken by soldiers, plunge us into the harrowing reality of this terrible war.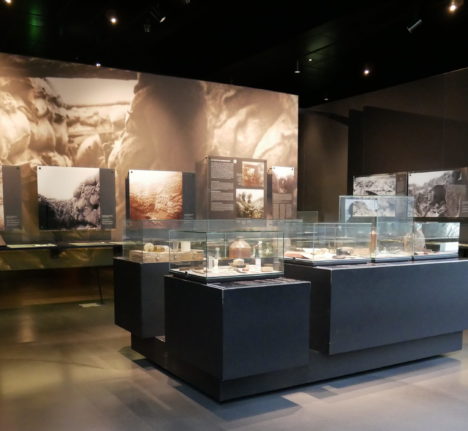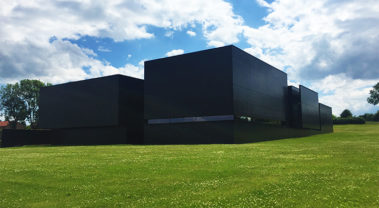 102 Rue Pasteur Parking,Chemin de Lens, 62153 Souchez