MÉMORIAL'14-18 AT NOTRE-DAME-DE-LORETTE
Duration: 2 hours 30 minutes | 20 people | €150 on weekdays and €220 on Sundays and national holidays.
Combine the three sites of the Mémorial'14-18 for a complete visit: starting from the Necropolis at Notre-Dame-de-Lorette, follow our guide to the Ring of Remembrance and end your visit at the History Centre to understand the scale of the Great War and how its events unfolded through the images on display.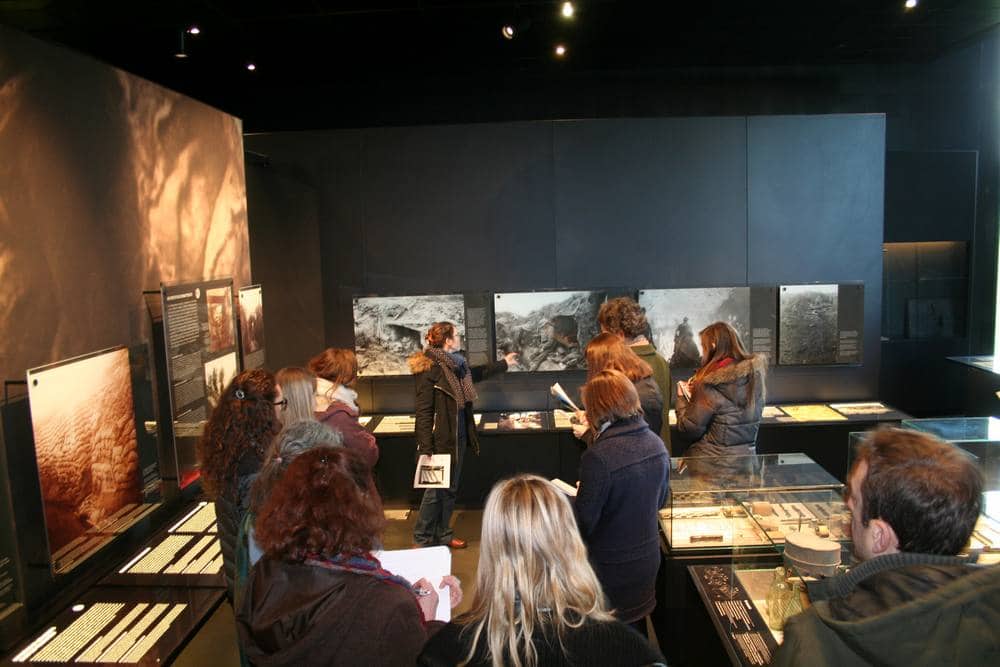 GUIDED TOUR OF THE MÉMORIAL'14-18 HISTORY CENTRE
Duration: 1 hour 30 minutes | 20 people | €120 on weekdays | €180 on Sundays and national holidays
This guided tour will recount the history of the First World War in northern France through animated maps, artefacts and archived images: discover the conditions in which front-line soldiers and wartime populations lived, up until the period of Reconstruction.
INFORMATION – RESERVATIONS
---
For all information on reservations or to reserve your visit or activity, please contact the service for groups on +33 (0)3 21 67 66 62
Or by e-mail at groupes@tourisme-lenslievin.fr